Seeking a unique getaway that combines relaxation, stunning scenery, and delicious food? Look no further than Minamiboso in Chiba Prefecture, Japan. With hot spring hotels, cherry blossom gardens, and strawberry farms, there's plenty to do in this charming coastal city.
Craving a hot spring hotel with a side of sushi? Ginrinso Kotobuki has got you covered! Located in Chikura-cho, Minamiboso, this hotel offers four different types of private baths, including a rooftop open-air bath where you can soak in the sunset and stars by reservation only. And when it's time to eat, guests can indulge in carefully selected sushi, seasonal seafood, and local dishes from the Minamiboso region.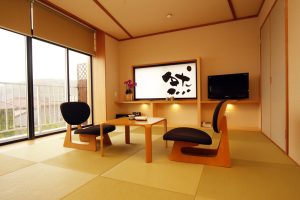 https://g-kotobuki.net/cuisine/
While staying in Minamiboso, visit Hokoen for a unique cherry blossom viewing experience. The garden features around 60 cold cherry trees called "Gancho Sakura" that bloom in January-February, allowing visitors to enjoy an early cherry blossom season and attend the Cherry Blossom Festival in February. Hokoen is located on the Kurotaki water falls Course of the Wadaura Hiking Trail and is surrounded by other attractions, including a flower garden, the Choja River, and the Hamachidori no Uta Monument.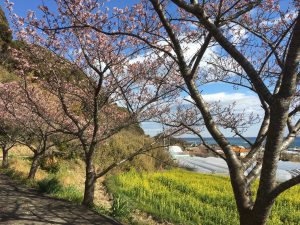 You'll want something sweets to go with the beautiful blossoms, so how about trying some delicious, high-quality strawberries? Look no further than the farmers' market! Their unique "elevated cultivation" system allows visitors to pick strawberries while standing, making the farm barrier-free and accessible to all. Plus, using rice husks and cedar bark instead of soil makes the strawberries resistant to bacteria and pests, and the lack of geothermal heat results in longer ripening and higher sugar content.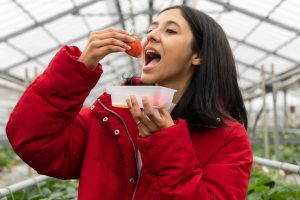 The farm also uses original organic fertilizers made from oyster shells, amino acids, and rice bran to produce safe and sweet strawberries. Located in the warm climate of the Boso Peninsula in Chiba Prefecture, the farm is human- and environment-friendly, and bees actively help pollinate the strawberries, ensuring top-quality fruit.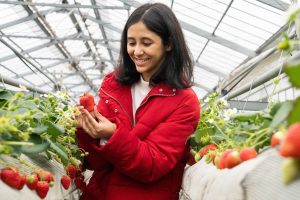 https://www.ohyakusyou.com/
From hot spring hotels to cherry blossom gardens and strawberry farms, Minamiboso offers a variety of experiences for visitors to enjoy. With its stunning natural beauty and unique local culture, it's the perfect destination for anyone looking to unwind and indulge in some of Japan's finest offerings. So why wait? Start planning your trip to Minamiboso today!