Welcome to Minamiboso, the perfect escape from the hustle and bustle of the city, just 90 minutes from Tokyo by car. Minamiboso offers a luxurious camping experience surrounded by nature, with activities such as marine sports and cycling by day and stargazing by night. There are more than 40 campsites in the Minamiboso area, and today we introduce you to Chikura Orange Center, also known as Orange Village.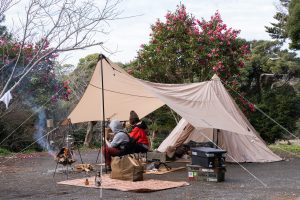 If you're looking for a relaxing and scenic getaway, then Orange Village is an excellent choice to "peel away" your stress. It's ideally located in an ideal spot with an auto-camp overlooking the Pacific Ocean. With a mandarin orchard and the ocean just 5 minutes away, Orange Village offers a unique camping experience, including fall fruit picking, swimming, surfing, and fishing.
The campground has a maximum of 120 sites, including sites on a hill overlooking the Pacific Ocean and sites in the woods surrounded by trees. Whether you prefer a scenic ocean view or a serene forest atmosphere, Orange Village has got you covered. The facilities may not be state-of-the-art, but they offer campers comfort and convenience, including air-conditioned cabins and 24-hour free hot showers and bathhouses.
One of the unique features of Orange Village is the mandarin orchard. Visitors can enjoy picking and tasting various oranges depending on the season, including the popular Unshu mandarin from October to January, Hassaku, Dekopon and other varieties from February to April. Grown in the mineral-rich sea breeze, they are exceptionally delicious and fragrant.
In addition to oranges, visitors can also harvest a variety of crops throughout the year, including blueberries, summer vegetables, sweet potatoes, peanuts, bamboo shoots, shiitake mushrooms, and other seasonal crops. Harvesting crops is a fun activity for families and friends, and take-home or home delivery options are available in the domestic.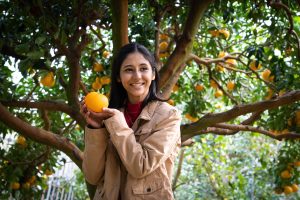 Pet owners will be happy to know that pets are allowed in Orange Village, and there are plenty of outdoor activities to enjoy, such as swimming, surfing, fishing, and cycling. The scent of citrus fruits keeps mosquitoes at bay, creating a relaxing place for families and friends to enjoy the outdoors without worrying about pesky bugs.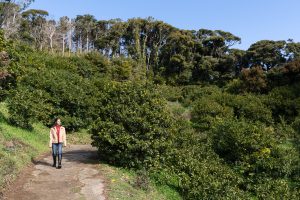 Reservations are easy with the online reservation calendar and form. Reservations can also be made by phone, so what are you waiting for?
Orange Village is a charming destination for campers and nature lovers. With a beautiful orange orchard, a variety of crops to harvest throughout the year, and outdoor activities, Orange Village offers a relaxing and enjoyable camping experience for families and friends. So why wait? Pack your bags, bring your furry friends, and "squeeze" the day at Orange Village!