Boso sightseeing itinerary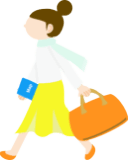 Enjoy the flowers and the sea
Relax, have fun, and take a break from busy city life.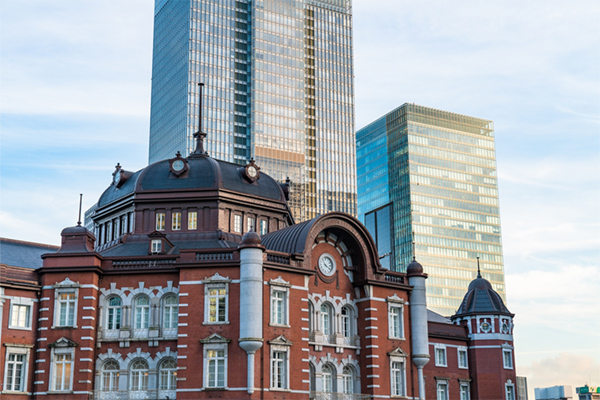 Tokyo Station
Tokyo Station, located in the Marunouchi district of Chiyoda, Tokyo, is a main transportation hub for the city.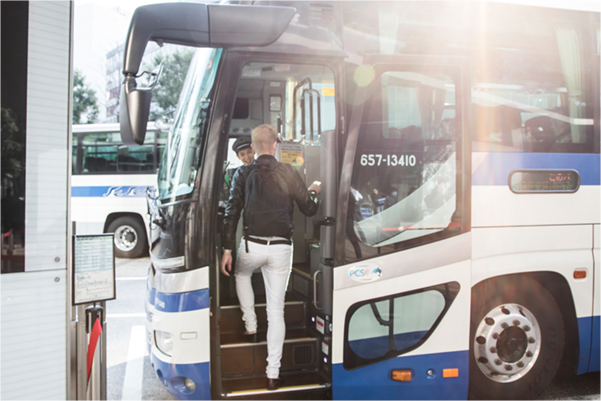 Highway bus
Highway buses are a convenient and inexpensive way to travel in Japan, connecting cities and regions.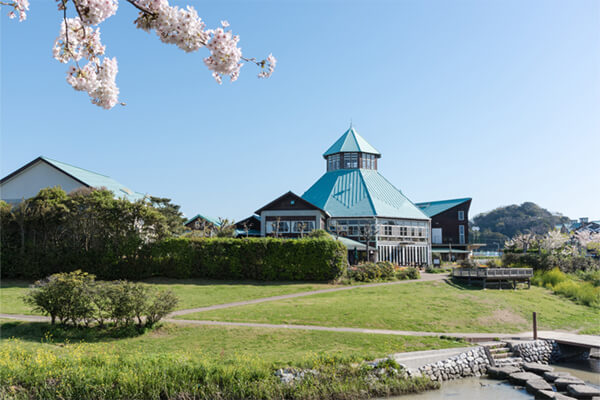 Biwa Club
Biwa Club is a Michi-no-eki roadside station in Minamiboso Tomiura-cho. It won a prize as the best of such stations in Japan. Inside the unusually shaped building is a service corner, a restaurant, and a souvenir shop. Biwa soft-serve ice cream is popular here. When the fruit is in season you can pick fresh biwa and strawberries in the garden. From mid-February to mid-March you can also see yellow nanohana (rapeseed) flowers outside.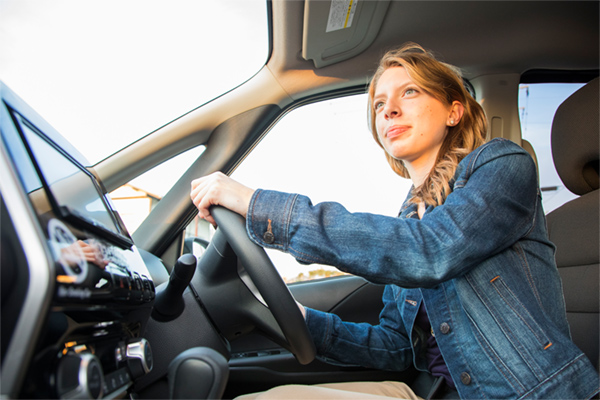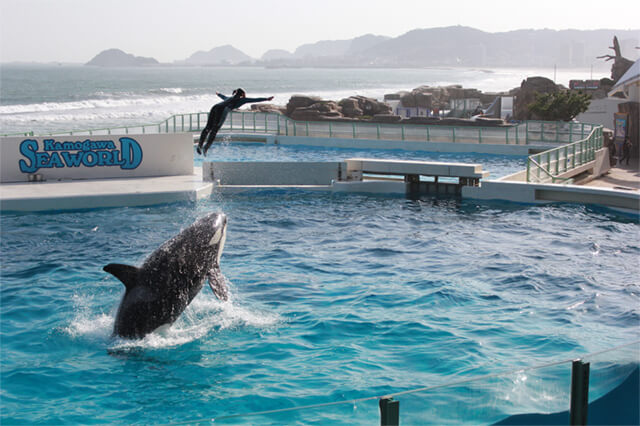 Kamogawa Sea World
Kamogawa Sea World is famous in Japan for its shows and orcas. The aquarium exhibits many sea and river animals. Hear how the white Beluga whales communicate with their twitter, see the laughing sea lions, and watch schools of beautiful clownfish and jellyfish. Kamogawa Sea World has its own hotel and a restaurant where you can watch orcas while you dine. People of all ages enjoy coming here.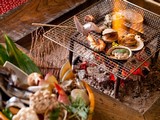 Chikurakan
Chikurakan is a ryokan, a traditinal inn. Japanese style rooms and onsen (hot springs) make this the perfect place to relax. Some of the baths are private, so you can enjoy them with your whole family. One popular dining option is to grill seafood at the Irori-dokoro, an open hearth found in traditional Japanese residences.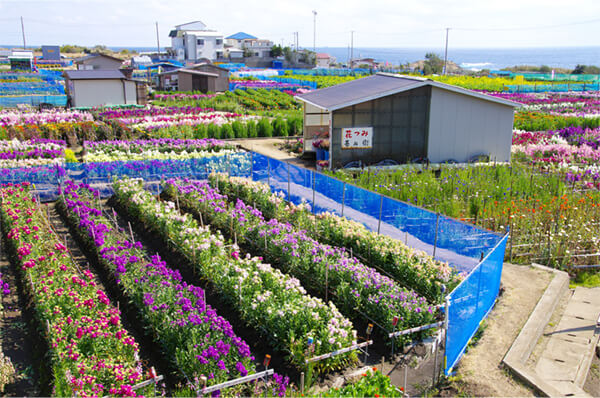 Flower fields
Along the road called Boso Flower Line you can visit local flower farms. Thanks to the mild climate in Minamiboso, early spring flowers are in bloom January to March.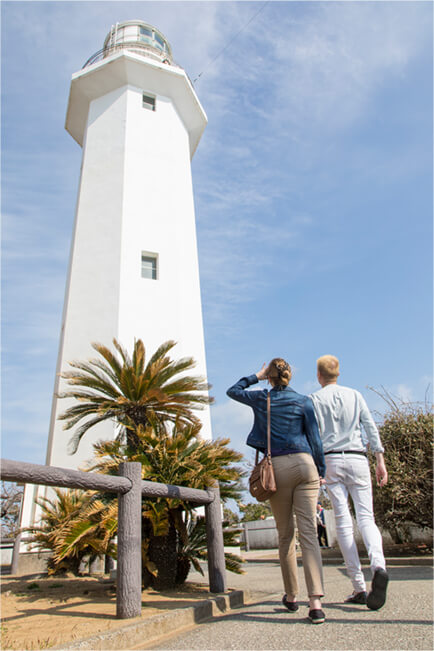 Nojimasaki Lighthouse
Nojimasaki Lighthouse, sometimes also called Swan Lighthouse, is the second oldest lighthouse in Japan. Its location on the southernmost point of Chiba Prefecture's Boso Peninsula makes it a popular spot for watching the sunset. The lighthouse was designed in 1869 by the French engineer Leonce Verny as one of the first eight western style lighthouses to be built in Japan. Climb to the top for a superb panoramic view. The very tip of the peninsula in front of the lighthouse is a good place to visit at sunset.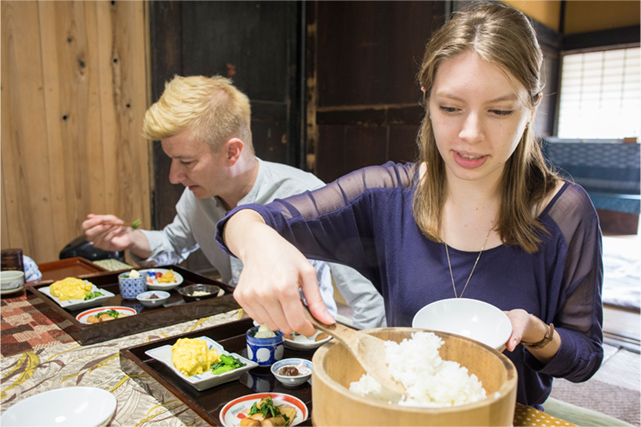 Hyakusho Yashiki Jiroemu
Hyakusho Yashiki Jiroemu in Minamiboso is a restaurant in a farmhouse that is over 300 years old. Jiroemu is in touch with nature. Dishes here are prepared with organically grown vegetables and other organic ingredients like eggs, rice, and miso. This makes a meal at Jiroemu special.