A bike ride & strawberries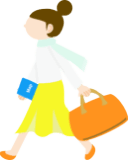 "Take a bike ride and pick fresh fruit
Strawberry picking (ichigo-gari in Japanese), is popular in Minamiboso. Local strawberries are sweet and tasty and there are several varieties to try.
Minamiboso is also known for the Boso Flower Line. The flower fields along this road are beautiful in spring.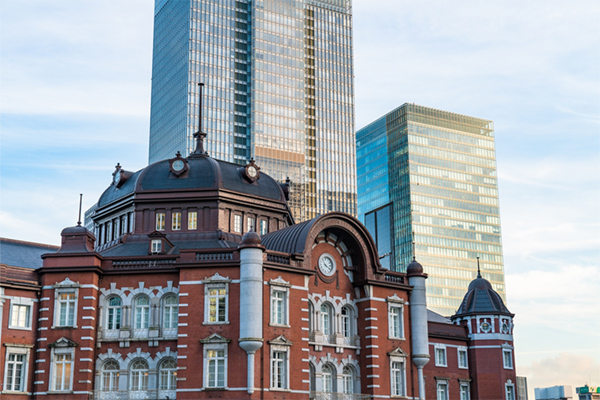 Tokyo Station
Tokyo Station, located in the Marunouchi district of Chiyoda, Tokyo, is a main transportation hub for the city.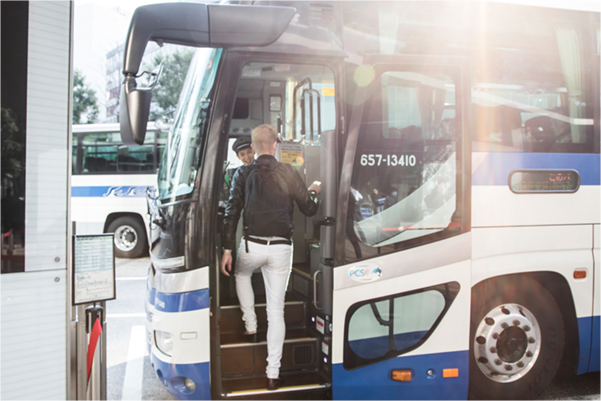 Highway bus
Highway buses are a convenient and inexpensive way to travel in Japan, connecting cities and regions.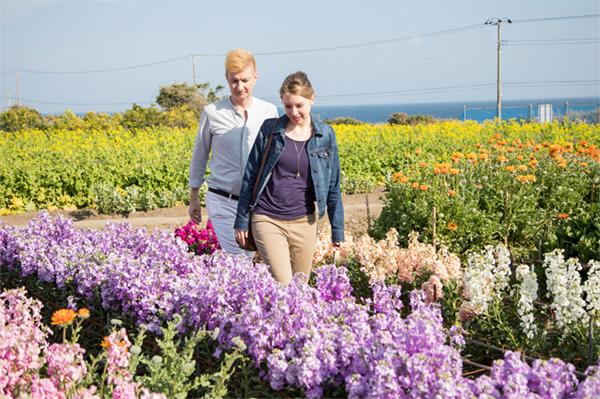 Awa Shirahama
See the Nojimasaki Lighthouse and visit the Shirahama Coast. Local farms grow flowers here.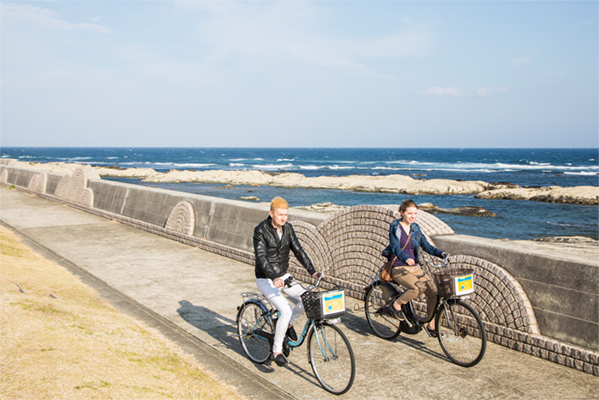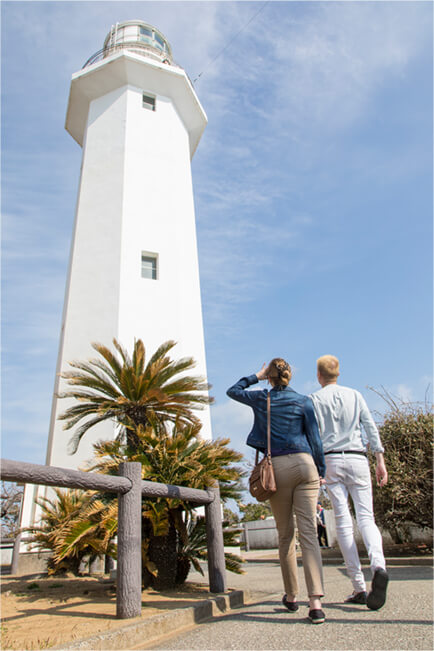 Nojimasaki Lighthouse
Nojimasaki Lighthouse, sometimes also called Swan Lighthouse, is the second oldest lighthouse in Japan. Its location on the southernmost point of Chiba Prefecture's Boso Peninsula makes it a popular spot for watching the sunset. The lighthouse was designed in 1869 by the French engineer Leonce Verny as one of the first eight western style lighthouses to be built in Japan. Climb to the top for a superb panoramic view. The very tip of the peninsula in front of the lighthouse is a good place to visit at sunset.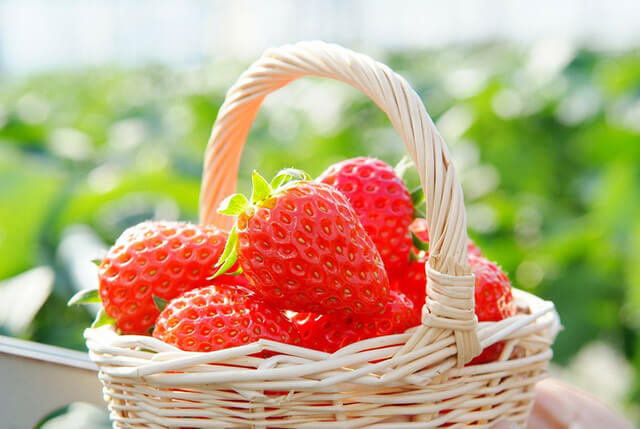 Strawberry fruit picking (Ichigo-gari)
Chiba Prefecture is known in Japan for its agricultural products. Every year in January, strawberry farms in Minamiboso and Tateyama open their doors to visitors who want to pick and eat strawberries.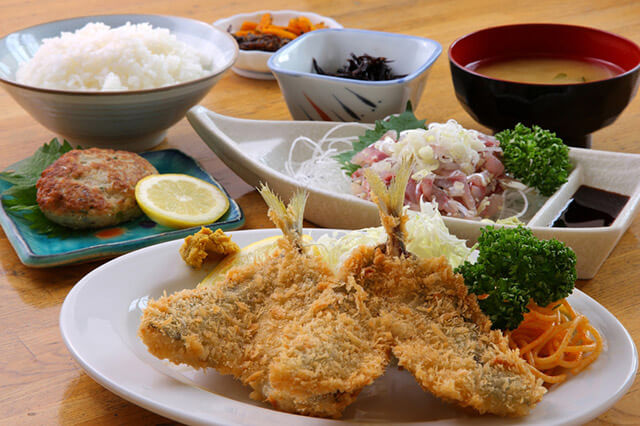 Lunch
Enjoy a tasty lunch before you continue to explore Minamiboso."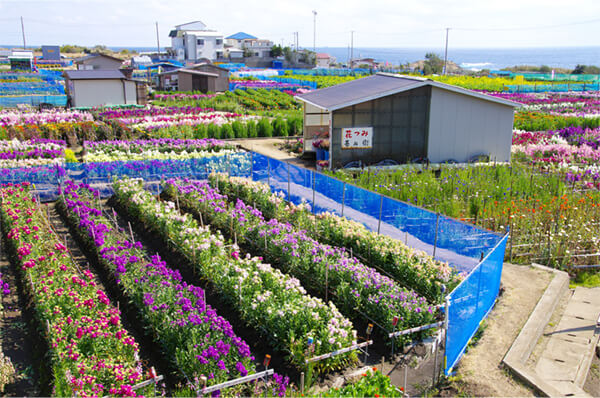 Flower fields
Along the road called Boso Flower Line you can visit local flower farms. Thanks to the mild climate in Minamiboso, early spring flowers are in bloom January to March.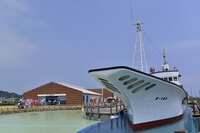 Shiokaze Oukoku
Take a break at the seafood restaurant or the café at this Michi-no-eki roadside station."
Rental bikes can be returned at different points.